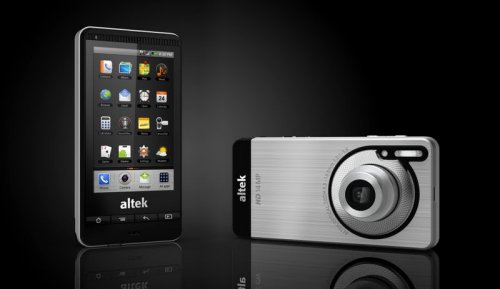 Altek's Android-based Leo smartphone features a 14 megapixel CCD with 3x optical zoom and 720p video. It was already scheduled for Q4 of this year in Asia, but now Altek has announced that the phone will also be launching Q1 2011 in Europe.
It will also offer a 3.2-inch WVGA multi-touch display and will ship with Google's Android 2.1 (Eclair). It also offers Wi-Fi, Bluetooth and 3.5G (HSPA/WCDMA) wireless and network protocols.

It also offers smile and blink-detection technology along with the ability to edit images on the fly.
14 megapixel, Altek, Android, cameraphone, Leo