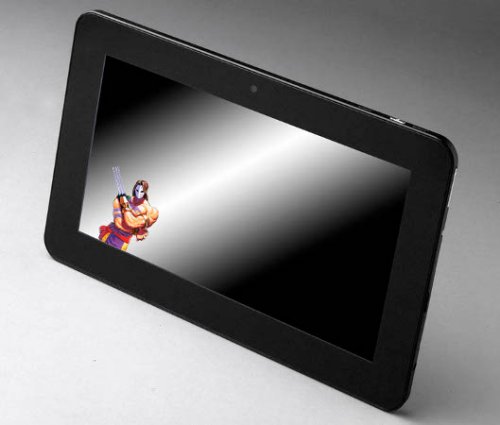 Full specs for the Advent Vega Tegra 2 tablet expected to drop at UK retailers PC World and Currys for just £249 have finally emerged. The biggest modification is the size, down to 10-inches from 15, but the 1GHz NVIDIA Tegra chipset is still under the hood, so it does 1080p. However, the 1024 x 600 resolution on the capacitive touchscreen is a bit of a letdown, but the HDMI output makes up for it.
There's a 1.3 megapixel webcam, 802.11bg WiFi, a 3G SIM slot, 512MB each of ROM and RAM, and microSD expandability, with a 4GB card included. The OS is Android 2.2 and battery life is 6.5 hours of 1080p video.

It should hit UK retailer Dixons next week, on October 18, for £249, or just under $400 American.
Advent Vega, specs, tablet