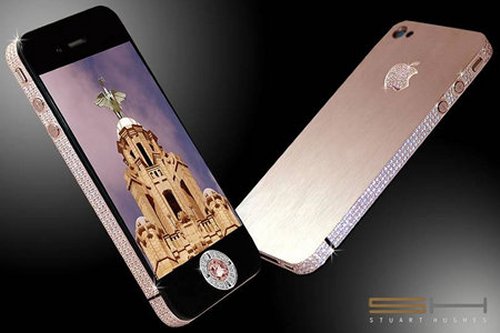 Exclusively made by Stuart Hughes, the iPhone 4 Diamond Rose Edition has a price tag of £5 million ($8,020,000). It was made for Tony Sage, renowned in the gold mining industry and also the sole owner of Perth's A-league soccer team. An important man like that needs an important phone apparently.
The price reflects more diamonds and other precious stones and metals added. The iPhone 4 Diamond Rose Edition features a rose gold bezel caked with 500 diamonds (100 ct) on front and 53 diamonds on the apple logo on the rear.

Even the main navigation button has a 7.4ct pink diamond which is set in platinum.
$8 million, Apple, Diamond Rose Edition, iPhone 4, luxury