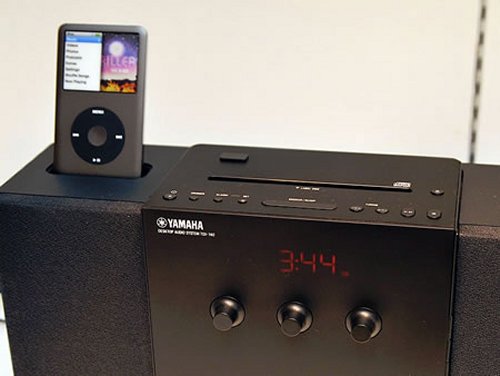 Yamaha has just announced a new dock called the TSX-140. It has a neat retro design that will accommodate the iPhone 3, 3GS and 4 as well as all iPods. If you're not an iPod user, you can just stick in a USB drive with music and you're good to go.
But that's not all. It has a built in FM/AM radio, PC connectivity via USB and can play CDs. It's available in 3 colors options: Brick Orange, Grey and black for about 40,000 Yen or $474.

This dock does it all.
iPod dock, TSX-140, Yamaha