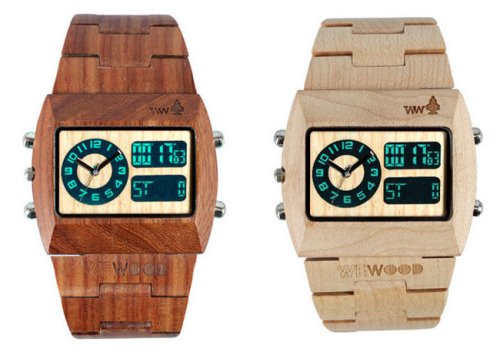 How much wood would a woodchuck chuck is a woodchuck could chuck WeWood Wooden Watches? That's the question. This is one of the coolest watches we have seen in a while. WeWood watches are created from wood, including the case, strap and watch face.
None of these watches are stained, and all of the finishes are completely natural, making them look pretty awesome and they come in a wide range of colors.

They cost $119 each, but they look worth it.
Watches, WeWood, wood, Wooden