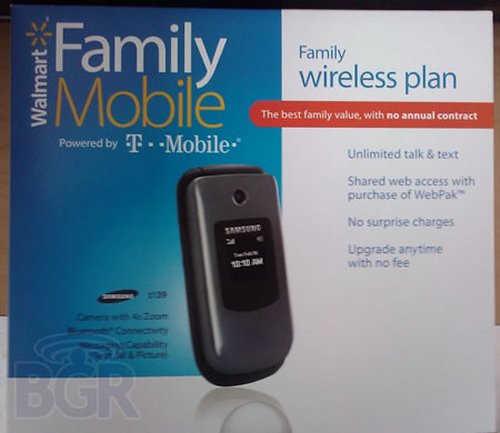 Walmart is all set to release their self-branded wireless service called Walmart Family Mobile. It will work with T-Mobile's GSM network, here in the US. Data usage will be $40 per gigabyte. The advantage of this service over others is that the balance, unused data is carried over to the next month.
The best phone in the line will be the Motorola Cliq XT. Walmart will also sell pre-paid wireless options from Verizon Wireless and Sprint Nextel. It will be available starting next week.

Unlimited calling and texting will be available for $45 per month. Additional lines can be added for $25.
T-Mobile, walmart, wireless service