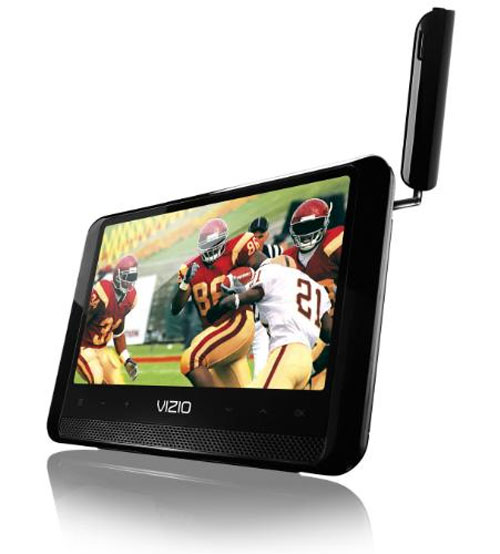 Vizio has been the most popular brand of HDTVs in the US for the last few quarters thanks to the low price and decent performance the sets offer. Vizio has announced that the portable TV that it showed off back in January is now available directly from it and at Walmart.
The TV is called the VMB070 and has a 7-inch screen with a resolution of 800 x 480. The screen supports 720p resolution and has a dynamic contrast ratio of 500:1. The screen is rated for 250nits brightness and has a 25ms response time. The internal tuner is a NTSC/ATSC/QAM unit.
The set is under an inch thick and has a rechargeable internal battery for use on the go. The antenna for the tuner stows out of the way for travel and the battery is good for 3.5 hours of use per charge. The set can be purchased now for $159.99.
Portable TV, VIZIO