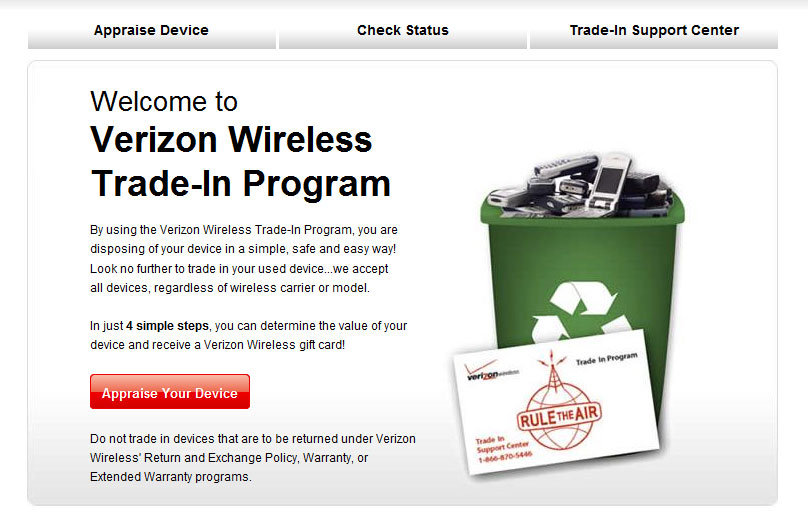 I am not a big fan of AT&T most days, my iPhone drops calls and I have had nightmares trying to get a new iPhone 4 so far. If you are tired of AT&T or another carrier and want to move to Verizon the company has a new trade-in program that you may be interested in.
The program will let you trade in any mobile phone that operates on any carrier. The phones will be accepted whether they work or not and the price given depends on the condition and what they are. My cracked screen iPhone 3GS is worth a crappy $12 and even if the screen was whole, the price is only about $20.
The new iPhone 4 in either version will get you $212 if it works. Those are not very good trade in prices in reality, you can get more if you sell them outright in most cases. If you want to trade, the devices in Verizon will send a postage paid box and then mail you back a gift card. The phones can also be donated to charity.
mobile phone, Verizon