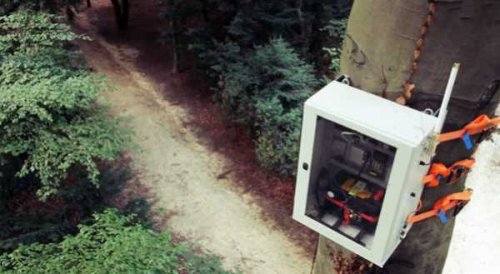 The Flemish. If anyone can get a tree to talk to the world, it's them. This talking tree was found in Brussels. This collaboration between EOS Magazine and Happiness Brussels has a 100 year old tree outfitted with a dust meter, ozone meter, light meter, weather station, webcam and microphone. They all report back to Twitter, Flickr, Soundlcoud, and Facebook, as well as talking-tree.com.
This is convenient because the last time a tree talked to you it involved psychoactive drugs and purple bunnies. This has got to be better, right? Video below.


Talking Tree – Making of from Tom on Vimeo.
Facebook, talking, tree, twitter