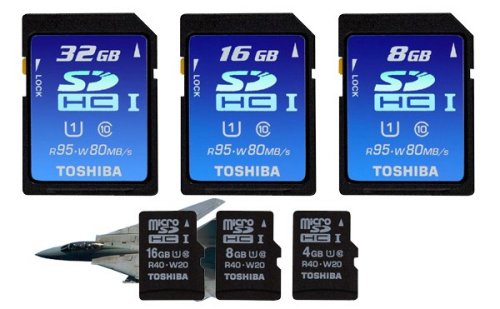 Toshiba's first batch of lightning-quick UHS-I cards ship in November, Toshiba's chips will be faster and larger than Panasonic's. Toshiba is offering full-size SDHC UHS-I cards at up to 32GB that promise maximum read and write times of 95MB/s and 80MB/s respectively, not to mention tiny microSDHC units that manage a very respectable 40MB/s and 20MB/s.
These numbers might be a bit less in practice, but we imagine you'll get at least the quoted minimum transfer rate of 10MB/s. No prices on these just yet, but we will know soon.

Toshiba to the rescue.
cards, microSDHC, SDHC, Toshiba, UHS-I