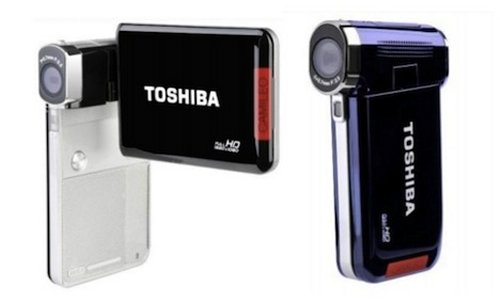 Toshiba has announced some interesting upgrades to its pocket camcorder lineup at IFA, with the new Camileo S30 and P20 models. Both camcorders support 1080p full HD video capture with 10X digital zoom.
Other features include an HDMI out port, SD card slot for up to 64 GB of storage, and touchscreen controls. The S30 is about 0.7-inches thick and will retail for about $215 in January. It will take 8-megapixel resolution images with automatic exposure control and image stabilization. The $183 P20 will be able to capture 5-megapixel images and will be available in October.

Those aren't bad prices, but that's quite a wait. You'll probably find another deal in the meantime.
Camileo, P20, pocket camcorders, S30, Toshiba