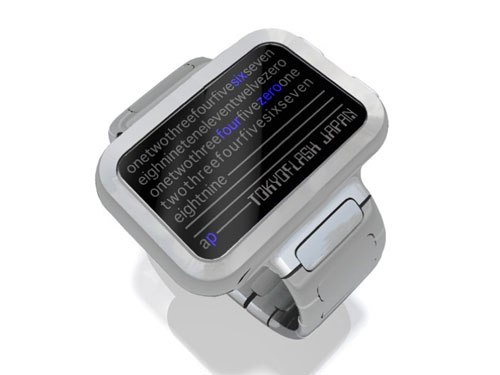 I would say 99% of the watches that I see over on Tokyoflash are not something I would use. Let's be honest, watches without numbers still through a lot of us off so having to decipher gobs of symbols that tell the time is just way more than I care to put up with. I will say that the watches are usually pretty cool though.
Tokyoflash has a new watch concept that is easy to use and was designed by a 14-year-old. The watch has numbers spelled out in one long run on all the way down the screen. The worlds are grey by default and when they are needed to tell the time the light up in blue.
An indicator on the bottom of the screen shows AM or PM. The watch face is a big rectangle, which seems very large to me. I wonder if they will actually build the concept or if it will remain a design only.
concept, watch