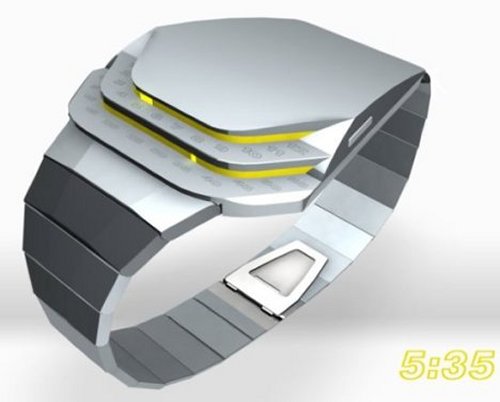 The aptly named Cobra LED watch from Tokyoflash shows the time, well, like a cobra. This concept watch tells you the time using two decks, one that shows the hours, while the other shows the minutes.
Numbers are engraved on each deck like a scale. You can view the time vertically or diagonally. It looks like it could leap off your wrist and strike.

Great design. We love this one.
Cobra, concept, LED, TokyoFlash, watch