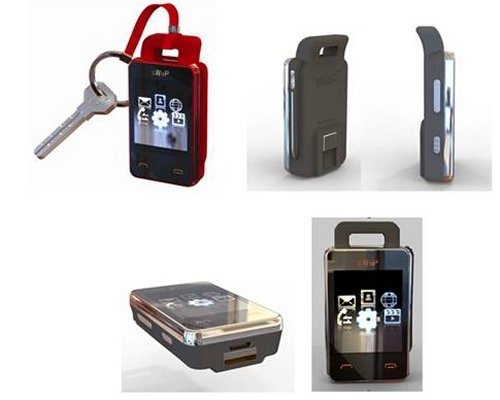 We haven't seen this one since April, but the sWaP NOVA keychain phone will finally hit the UK this October. It claims to be the smallest smartphone in the world at 68.5mm x 38mm x 16.2mm in size, while weighing just 43 grams.
That's a touchscreen display and at that size it's a good thing they include a stylus. Battery life is just 82 hours of standby time and 150 minutes of talk time. It can be charged via USB and you can still browse the Web via WAP.

Some other features include an FM radio, built-in MP3 player, Bluetooth, a microSD memory card slot and quad-band GSM. The sWaP NOVA will retail for £199.99 with the high end Special Edition costing £299.99.
cell phone, NOVA, phone, smallest, swap, tiny