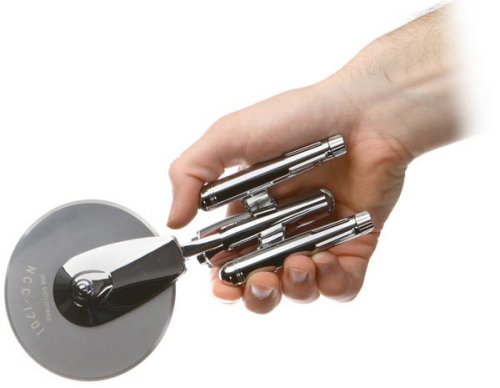 Trekkies love a good pizza. Who doesn't? So if you are going to slice up a pizza, you may as well do it with the Enterprise. Set a course for the pepperoni frontier. This thing will slice your fresh pizza pie faster than phasers can slice through a Klingon warship.
The blade is made from laser-etched stainless steel, and the body is made from a durable zinc-alloy chromium plate. Mostly, it just looks awesome and you know it will impress your friends.

It's available at ThinkGeek for $24.99.
cutter, enterprise, pizza, Star Trek, wheel