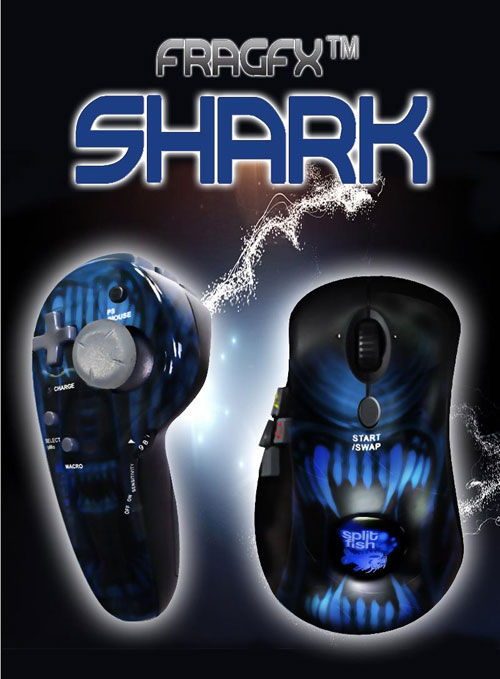 Splitfish made a name for itself in the gaming world years ago when it unveiled the controllers for console gamers that allowed them to play games with a mouse controller for the right hand and controller for the right hand that looks like half a gamepad.
Splitfish has announced the street date for its next products for gamers. The products include the wireless Fragfx Shark and the wired Barracuda and FPS optimized wired Piranha controller. All three of the controllers will work with the PS3, Mac, and PC.
The street date for the controllers is set for November 1. That will coincide with the launch of the Call of Duty: Black Ops game. The wireless Shark will sell for $89.99, the Barracuda will cost $69.99, and the Piranha will be $49.99.
Controllers, gaming, SplitFish