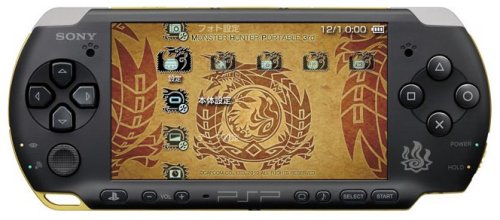 You certainly have your choice of PSPs, but Sony keeps announcing more. Now they have announced a new special edition PSP-3000 at the Tokyo Game Show.
This time you will get Monster Hunter Portable 3 graphics, and this PSP also ships with a slightly enhanced analog stick and a better 2200mAh capacity battery.

This Monster Hunter PSP will ship on January 12th for ¥19,800 (about $232).
japan, modified analog stick, Monster Hunter, PSP, Sony