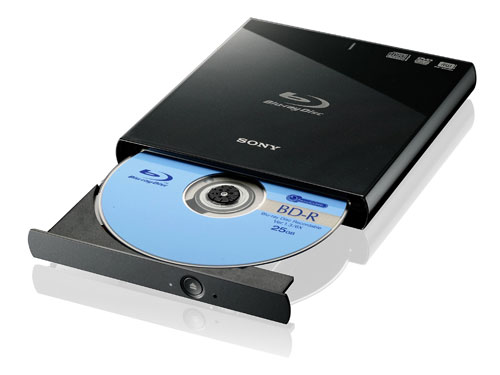 If that Buffalo external Blu-ray drive that I mentioned a while ago was too large for your tastes, the new Sony Optiarc slim Blu-ray drive might be perfect for your needs. The new optical drive is very thin and can write to BDR media at 6x.
The drive also plays Blu-ray films and can write to DVD and CD media as well. The drive can record a 25GB Blu-ray disc in about 25 minutes. It also supports the playback of 3D Blu-ray films. The external optical drive may be perfect for notebook or netbook users without an optical drive or for machines that don't have Blu-ray.
The BDX-S500U optical drive connects to USB 2.0 ports and supports just about all media types. Sony Optiarc is mum on pricing, but the device s set to launch this month.
Blu-ray, Sony, USB