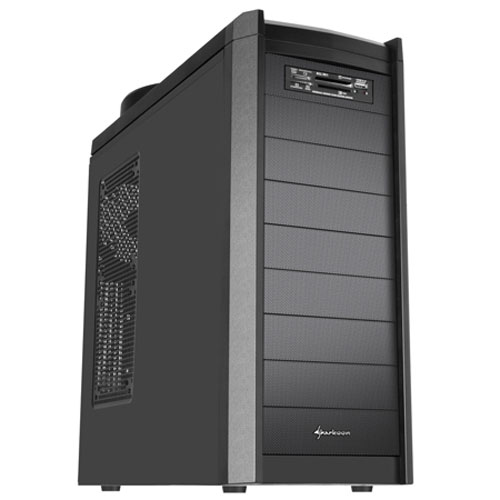 If you are a computer geek that likes to upgrade your hardware frequently, you are probably like me and have a number of older HDDs sitting around with data on them that you don't want to delete. The problem is if I need data off those old drives I have to open my computer and dig around for another SATA cable and power cable to get the thing running.
Sharkoon has unveiled a new computer case called the Bandit that has a very cool feature. That feature is an integrated SATA docking station on top. You can take any SATA HDD and just plug it into the integrated dock to access data from the HDD. The case also has an integrated memory card reader.
Other features include five external 5.25″ drive bays, three internal 3.5″ drive bays, and seven slots for add on cards. The case measures in at 485 x 485 x 200mm and will sell for 69 Euro when it ships. There is no word on the thing coming to the US.
PC Case, Sharkoon