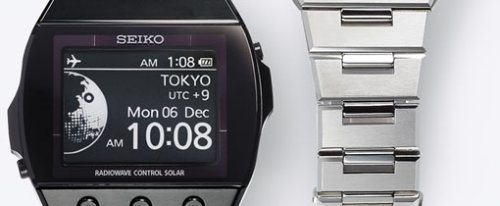 The Seiko active-Matrix EPD watch will be available soon since the company has now decided to release this watch in Japan during the busy holiday season. It's available in silver, gold and black. This one features a 300dpi EPD (Matrix Electrophoretic) display with a 180-degree viewing angle.
Some other features include world time with 32 cities, automatic synchronization via radio signal and a stainless steel case with a sapphire crystal. It also sports a built-in solar panel, offering roughly 30 months of display time on a full charge.

The Seiko active-Matrix EPD watch sells for between 94,500 Yen ($1,127) and 105,000 Yen ($1,253).
active-Matrix, EPD, Seiko, watch