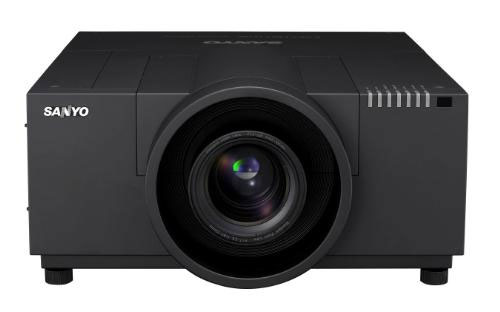 Sanyo has a number of projectors on the market with some of them for home users and others for larger settings. The most recent projector for the company for large venues is the massive PLC-HF10000L with QuaDrive technology.
The QuaDrive tech adds a yellow element to the red, green, and blue that are inside the typical 3LCD projector. The yellow source allows for more colors and better picture quality. The projector supports 1080p resolution with a max resolution of 2048 x 1080.
The projector is crazy bright and will work in some very large venues with 10,000 lumens of brightness. The thing also has a 3000:1 contrast ratio for deep blacks and a number of inputs including HDMI and DVI-D. The projectors will ship in November for $34,995.
projector, Sanyo