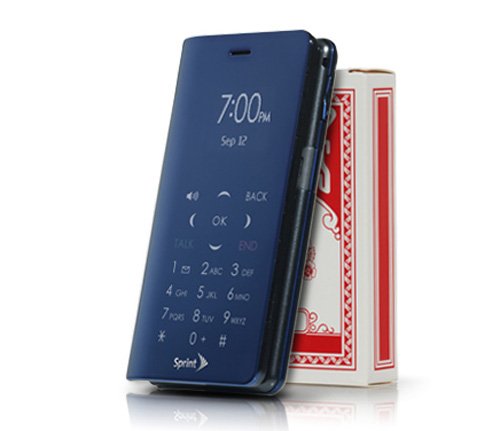 Sprint is offering a unique Sanyo-branded handset built by Kyocera. The Innuendo is a horizontal flip-phone with a QWERTY keyboard and a 2.8-inch, 400×240 display. The exterior features a keypad that is hidden when not lit up and in use, along with a matching 1.3-inch OLED external display.
Other specs include a 3.2-megapixel camera, Bluetooth, MP3 playback and a microSD memory card slot. It comes with a 1GB microSD card. Users can access Sprint's E-mail, TV, Music, GPS mapping and a browser, while Sanyo preloads Facebook, MySpace and Twitter apps.

It's available in blue only for $50 with a two-year contract or $250 contract-free.
Innuendo, oled display, Sanyo, Sprint