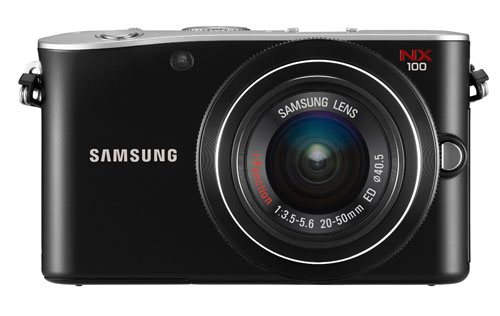 Samsung has tossed a new digital camera onto the market with the NX100 debuting today. The new camera is the latest entry into the mirrorless category and uses components that were all produced internally at Samsung.
The camera is the first from the maker to use an APS-C sensor. The camera has a 3-inch AMOLED screen on the back and has an i-Funciton lens. The i-Funciton lens allows the user to control the settings of the camera through the lens. The camera is rated for a maximum of ISO 6400. The NX100 will come in black or brown colors and have a number of lenses available.
The camera also has internal filters to add artistic touches to images right on the camera. The sensor has 14.6MP resolution and it can record 720p HD movies. Images and video are stored to SDHC cards up to 64GB in capacity. Pricing for the camera is unknown.
camera, Samsugn