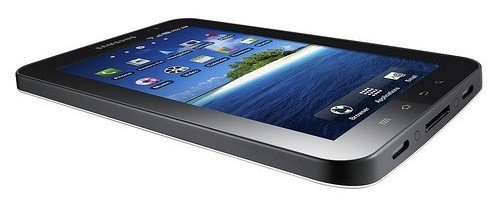 Right now it is looking like Europe will pay a pretty penny for Samsung's Galaxy Tab, but the 7-inch tablet may not cost as much here in the US. According to the Wall Street Journal, a Samsung executive claims it could run between $200 and $300 depending on carrier subsidies.
Meanwhile the Korea Times has chimed in saying $300 to $400 which they attribute to a different Samsung bigwig, who also said that the Tab "will cost slightly more than the Galaxy S smartphone."

Samsung's Galaxy S typically retails for about $200 in the US, except for Sprint's Epic 4G at $250.
cost, details, Galaxy Tab, price, Samsung, tablet