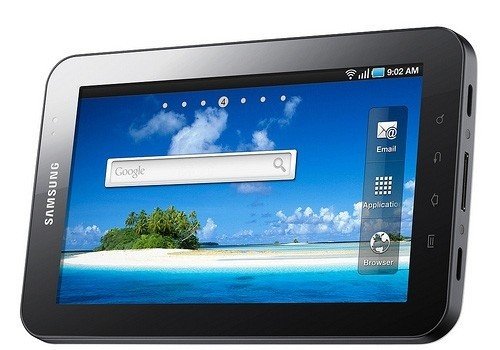 It's official. Samsung has all four of the major US carriers on board. The 7-inch Galaxy Tab will be heading to Verizon, AT&T, Sprint and T-Mobile sometime during October / November. Samsung is leaving availability and the pricing announcements to the carriers. We can tell you that the keyboard dock will cost $100 and the desktop dock $50.
Some specs for the US version of the Galaxy Tab include a 1GHz Hummingbird, Android 2.2, 7-inch 1204 x 600 WSVGA resolution display, as well as front and rear cams. Apparently TouchWiz will be tweaked slightly for the US. It won't have the Reader or Music hubs, but will have the social networking apps and a new Media Hub. There will also be preloaded carrier apps.

There is also a WiFi-only version that will arrive at some point.
AT&T, Samsung Galaxy Tab, Sprint, T-Mobile, Verizon