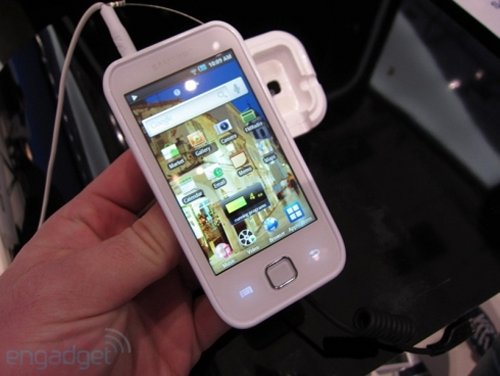 Samsung is going crazy naming even more devices Galaxy. The latest is the Galaxy Player 50 which is a portable media player. It's powered by Android 2.1 and comes with a 3.2-inch display. It will handle DivX, H.264 and a bunch of other media formats.
Your choice of either 8GB or 16GB of internal memory. Other features include 802.11b/g/n Wi-Fi, a 2-megapixel camera, Android Market support, Google Maps Navigation and Gmail.

Those features are usually found in smartphones. Pretty cool.
50, pmp, Samsung Galaxy