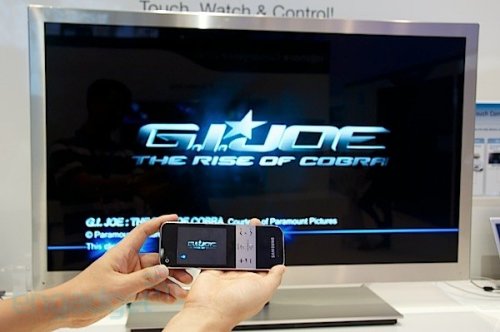 Check out that remote mirroring the TV's dipslay. It's a 3-inch touchsreen remote control that's now shipping with the LED backlit 200Hz Samsung C9000 . The TV measures just 7.98-mm thin and 55-inches diagonally. The remote is built on a 600MHz ARM 11 processor with a custom remote control layer on top of Linux and a 2.4GHz 802.11n radio.
That means you have lots of options to control and view your media, like watching the game even when you have to walk away for a few minutes. You can also preview other channels without interrupting others in the room. It also supports DLNA for streaming your media from compatible devices.

It might just be the best remote ever.
55-inch, C9000, LCD, Samsung, Touch Remote