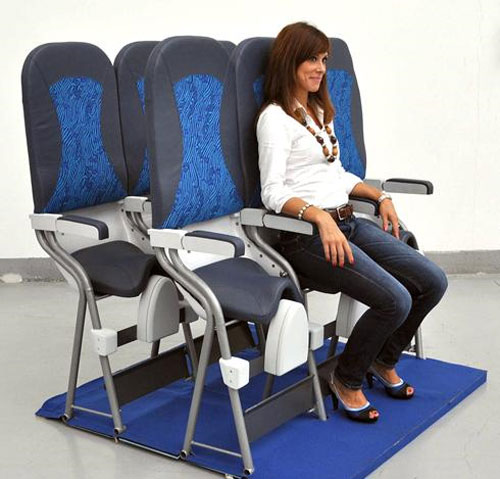 I am not a big fan of flying. Not because I am afraid the plane will crash or anything. I am afraid I will be stuck next to the 400-pound dude with a sweating problem. The last time I flew on a commercial flight that happened to me and it was a miserable three hours.
Apparently the airlines think we have too much room in those small seats. A company has unveiled new seats called SkyRider that look like a cross between a normal airline seat and a saddle. The seats give you only 23-inches of legroom.
The idea is that you can cram more folks in the aircraft for short flights. With the number of obese people in the country today, I am betting that a large percentage of the population simply wouldn't be able to sit in those seats. USA Today reports that some major airlines are reportedly interested in the seats.
airline, travel