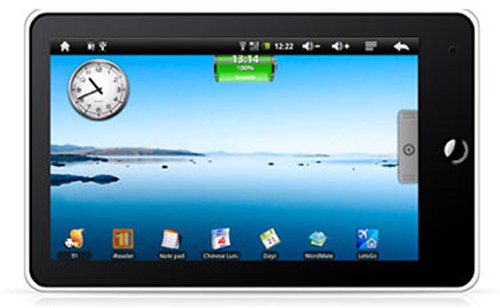 RoverComputers has started shipping their first Android tablet called the 'RoverPad 3W G70′ in Russia. It weighs in at just 360 grams, and the compact and lightweight device also packs a 7-inch 800 x 480 resistive touchscreen display.
Some other features are a 600MHz RockChip 2808 processor, 128MB of RAM, 4GB of internal memory, a microSD card slot, an accelerometer sensor, WiFi, a headphone jack, a USB 2.0 port and it runs on Android 1.5.

The RoverPad 3W G70 is available now in Russia for 7,990 Rubles (or about $260).
3W, Android, G70, RoverPad, russia, tablet