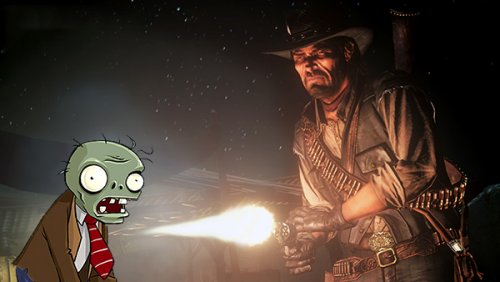 Red Dead Redemption already had a whole bunch of monsters thanks to glitches that produced bird-people, a donkey woman and even cougar man. But now Rockstar is intentionally going to add more inhuman enemies in their next DLC.
This DLC is called Undead Nightmares, and will feature "an entirely new mostly single-player campaign that follows John Marston as he tries to find a cure for the highly infectious zombie plague that has spread across the frontier."

Sounds like an excuse to milk some money from zombie lovers, but who knows, it might be cool. The DLC will be released before the year ends on both the PS3 and Xbox 360 for $10.
PS3, Red Dead Redemption, Rockstar, undead, xbox 360, Zombies