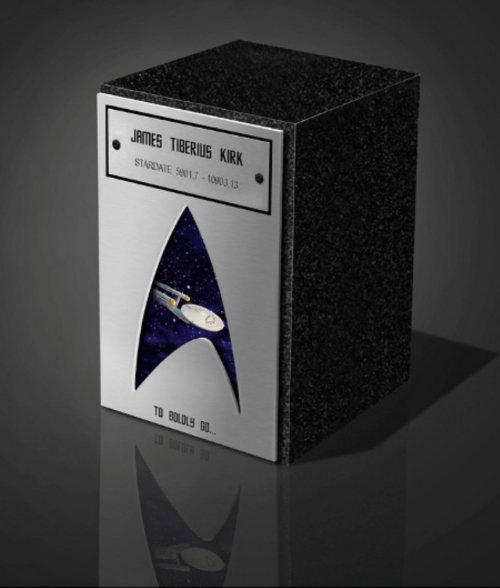 Death, the final frontier. Trekkie ashes deserve something better than just a plain old urn that sits on the shelf. And so, Eternal Image will take care of you after you have been burnt to dust.
You can customize it with your own obituary details (including an authentic stardate) plus a choice of "To Boldly Go…" or "The Journey Continues…" engraved at the bottom. Everyone will know that the ashes of a super geek reside within.

Each "urn" can accommodate 190 cubic inches of ash. It will cost your loved ones $800.
ashes, Star Trek, Trekkie, Urn