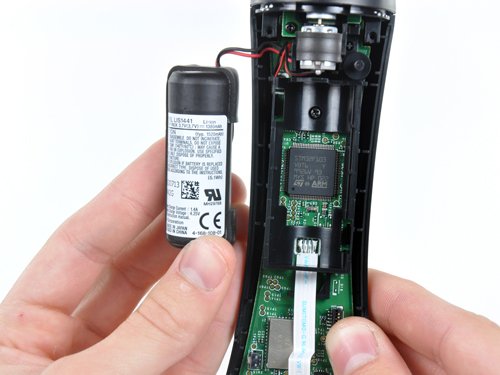 As usual, the folks over at iFixit have wasted no time doing their latest autopsy, this time on the Playstation Move. The teardown yielded two surprises. The motion controller is very easy to dismantled compared with most devices.
They also discovered that the Move includes many components that are typically included in smartphones. It has an accelerometer and a gyroscope, but also a full processor, a vibrating motor, Bluetooth and a compass.

Compared to the WiiMote, which relies on an infrared sensor built into the controller, and uses triangulation from the IR emitters on the sensor bar placed near the TV to locate itself, the Playstation Move much more complex. With the Playstation Eye camera, the Playstation Move controller can be located in 3D space as the camera is capable of recognizing the X/Y position as well as the relative size of the glowing sphere to pinpoint the controller's location. This is a sophisticated device.
ifixit, PlayStation Move, teardown