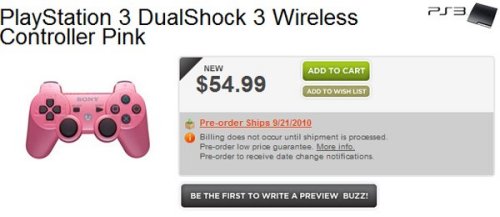 The PS3 dualshock controllers are pretty manly looking. They look tough and we know that they are capable enough. But now Sony is rolling out another version. It's the same old controller, but in a pink shade for the lady of the house.
Pricing is the usual $54.99 for this wireless controller and GameStop should have them in within a couple of weeks. It's strong enough for a man, but clearly made for a woman.

Who is man enough to buy one?
controller, DualShock 3, pink, PS3