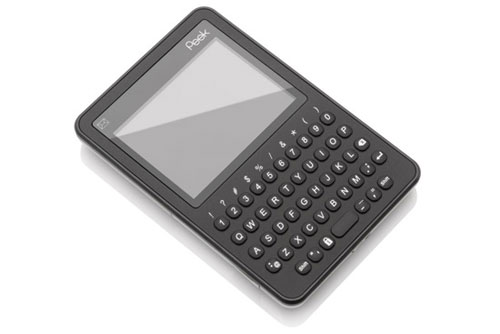 Peek has been offering its communicator devices for a while now. These devices or sort of like a smartphone, but lack the voice capability. Peek has unveiled its latest offering called the Peek 9. The new device is available to purchase right now for $69.99.
The device with two months of service is $99.99. After that, the service is $19.95 monthly, $179.95 for a year, or lifetime service is $249.95. The Peek 9 measures 4″ x 2.7″ x 0.4″ and weighs 3.8 ounces. The screen of the device is 2.5-inches and has a resolution of 320 x 240.
Onboard memory is 8MB and the device has a tri band GPRS 800/1800/1900 radio. The CPU is an ARM7 at 104MHz. Users of the Peek 9 can text mobile phone users and send and receives emails. Web-based email accounts as well as Outlook and Exchange accounts are supported.
gadget, peek, Text Messaging