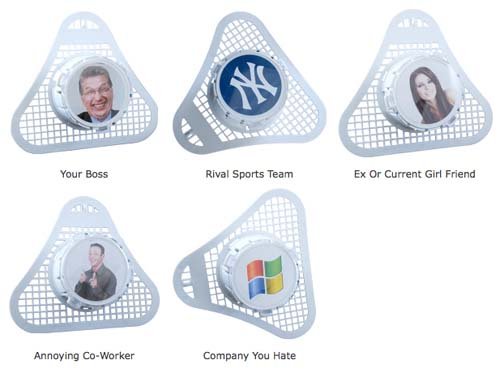 Putting someones face on a dart board is so last century. Anyway, why do that when you can pee on them? With a customizable Urinal Cake Kit, you can piss on everything that you hate. The windows logo, your bosse's face, your ex, whatever.
The kit includes a urinal cake, plastic cover, cake holder, clear plastic window, circle template and an all important latex glove. Only $6.98. It's a real pisser.

But seriously, you have to have real problems getting your anger out in this way.
Customizable, kits, pee, Urinal Cake