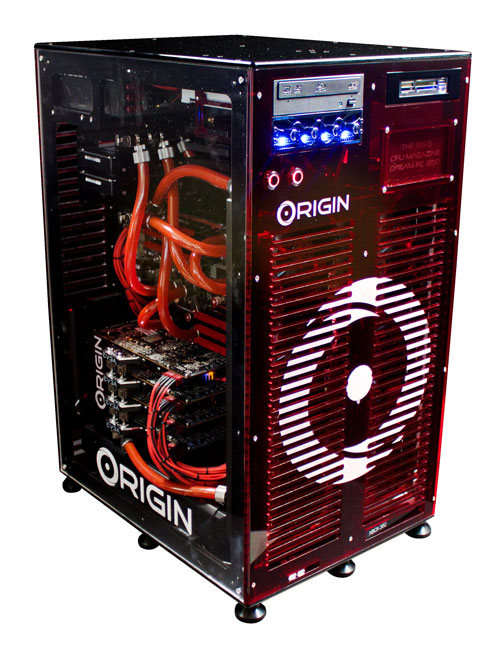 We have seen gaming machines before that cram processors aimed at the server market inside for higher performance. We have also seen those machines get overclocked CPUs for even better performance. What we haven't seen is a machine that rolls so much gaming win into one package like the new Origin gaming rig does.
The machine is called The Big O and it is an absolute beast of a computer. The machine has dual 6-core Intel Xeon X5860 CPUs that are overclocked to 4.3GHz. The machine supports ECC memory and up to 24GB of Corsair RAM can be added. The machine can also be fitted with four EVGA GTX 480 FTW video cards in SLI.
The whole works is liquid cooled including the Xbox 360 Slim that is inside the case. That Xbox 360 can be played while the computer is working on other things. As you can guess, The Big O is far from cheap with prices starting at $7669.
gaming, Origin, pc