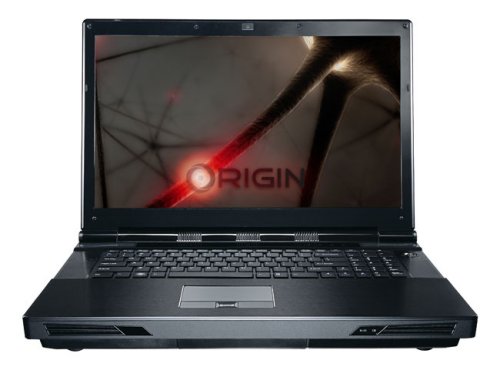 Origin PC has a new high end gaming notebook. The Origin EON 17 features a 17.3 inch Full HD wide screen display with a resolution of 1920 x 1080 and it is capable of Full HD video in 1080p. You can choose from a range of Intel processors up to an Intel Core i7 980x processor, and you also have the option to have up to two NVIDIA GeForce GTX 480M graphics cards in SLI.
You can also choose a massive 24GB of DDR3 RAM, with a total of three different hard drives. How about a full size keyboard with a numeric keypad? You got it. Some other specs include HDMI out, optical digital out and 7.1 channel HD audio, a touch sensitive multi gesture pad and a bunch of instant access buttons. This is one powerful notebook.

Pricing starts at $2,499.
EON17, gaming, Notebook, Origin