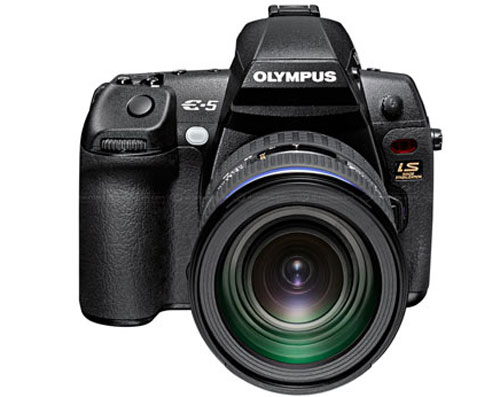 I just mentioned that Samsung has unveiled a new digital camera today called the NX100. Olympus has also rolled out a new digital camera with its profession DSLR called the E-5. The DSLR camera has some cool features like a magnesium body that is rugged.
The body of the camera is splash resistant and dust proof making it capable of surviving lots of outdoor use. The DSLR has a 12.3MP image sensor and has a rear LCD that swivels for shooting pictures using Live View. The E-5 also has a 100% field of view optical viewfinder in addition to Live View mode.
The rear LCD is 3-inches and had a 920k dot resolution. Other features included the ability to record 720p HD video at 30 frames per second and a 3.5mm jack for an external mic. The camera has tons of features that will make it great for photographers shooting all sorts of subjects and it has an HDMI output for watching that video on. The camera will ship in October with the body only selling for $1400.
camera, Olympus