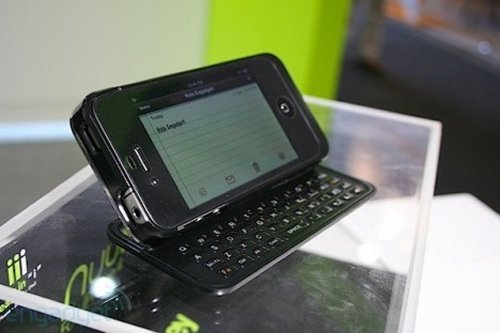 This is a great idea, but just look at how fat it makes your once beautiful iPhone. Well, if you don't mind the added girth, the Nuu Mini Key case for the iPhone 4 will put a keyboard on your device.
Yes, this is a sliding QWERTY keyboard add-on for the iPhone 4. And it looks ridiculous. It should be going on sale before the end of the year for about $60. If it has to be that fat it should at least include a built-in battery for additional juice.

That is one fat iPhone.
iPhone 4, keyboard, keypad, Nuu Mini Key, physical