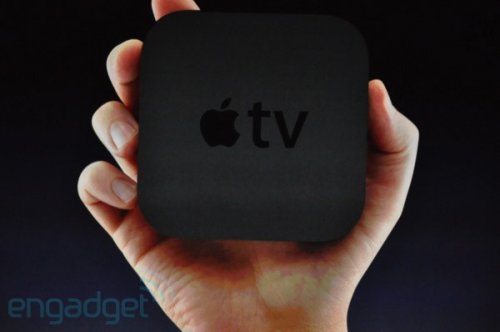 The new Apple TV is now a streaming-focused device in a small matte black enclosure. The device has HDMI, Ethernet, optical audio, and USB plugs in back, along with 802.11n. There's no local storage. The new streaming HD TV rentals from ABC and Fox will be just 99 cents, while first run HD movies will be $4.99.
Other services include Netflix, YouTube, Flickr, and Mobile Me, as well as Rotten Tomatoes integration in the movie catalog. You can stream from your computer and iOS 4.2′s AirPlay enables streaming from an iPad straight to an Apple TV.

Apple will start shipping four weeks from now for $99.
Apple TV, streaming