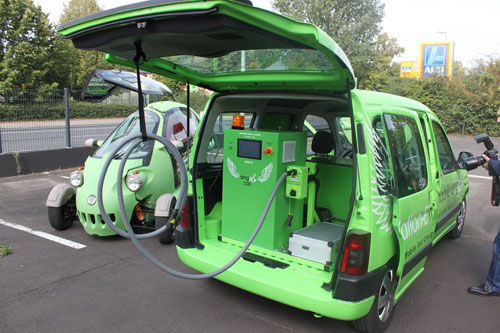 I have never run a car I was driving out of gas before. I have had to drive to pick up my wife a few times over the years when she forgot to get gas and ended up stranded. At least with a normal car you can just put a few gallons in the tank to get you to the station.
If you forget to plug in an electric car and you get stranded on the side of the road today, you are out of luck. A company called Nation-E has unveiled a new charging system in Europe that has a mobile charger in the back of a van called Angel Car. The idea is that if an EV owner runs out of juice the van drives to them to give a charge.
The charging system inside the van can put 2-3kWh of power into the battery pack of an EV in as little as 15 minutes. That should be enough power to get an EV driver another 30km. Hopefully your destination isn't 31km away.
car, charger, electric car