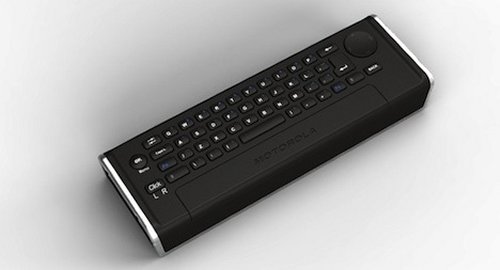 Look out TiVo Slide. Pretty soon you won't be the only QWERTY-enabled living room remote control. That's because Motorola has just announced its NYXboard remote, which features a compact QWERTY keyboard on the rear side and a standard cable box remote on the front side.
It looks pretty cool. The remote should be available by year's end, though it will most likely be up to cable companies to decide if they want customers to have access to this QWERTY remote.

We want it, if our vote is worth anything.
Motorola, NYXboard, QWERTY, remote