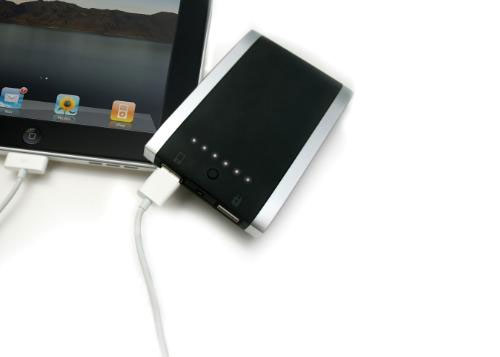 Just about every smartphone on the market today charges from a USB port and lots of cameras and other gadgets do too. That means that when you need power on the go you can use a single battery pack, assuming it supports USB.
Mophie is best known for its line of juice pack battery cases for the iPhone. The company has announced a new battery pack called the juice pack powerstation that has a large 3600mAh battery inside. The cool part is that the battery pack has a pair of USB ports on the bottom for charging anything that uses a USB port.
The downside to having to use a USB port though is that you will have to keep the charge cables for your devices with you when you are on the go. The battery pack supports 2.1A charging for the iPad and can also detect and change to 500mAh and 1A settings when needed. A standby button helps the battery last longer and it has a LED indicator for power level. The powerstaiton is available right now for $99.95.
battery, Mophie, USB