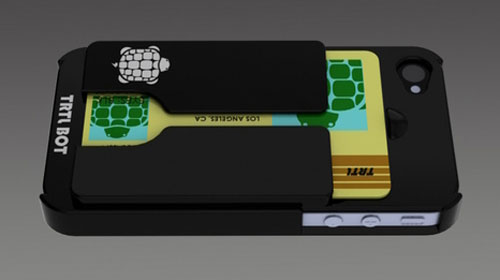 I am not the sort of person to pack a wallet with a bunch of photos, business cards, and general junk until it's so swollen you can't even sit on it. I like thin wallets that go in the front pocket and the only things I take with me are a single car key, my iPhone, and my wallet when I leave the house.
An awesome new iPhone 4 case has turned up that will let me ditch the wallet and only carry the iPhone and my car key when I go out. The case is called the Minimalist 4 and is made by Trtl Bot. It does all the normal stuff you expect a case to do like protect your phone if you drop it. The thing is made from recycled plastic right here in the USA.
The cool part is the slot on the back of the case that will hold up to three cards. I could put my driver's license and my credit card in there and never carry my wallet again. The case can be pre-ordered right now for $29.99 and there is no exact ship date noted for the case.
case, iPhone