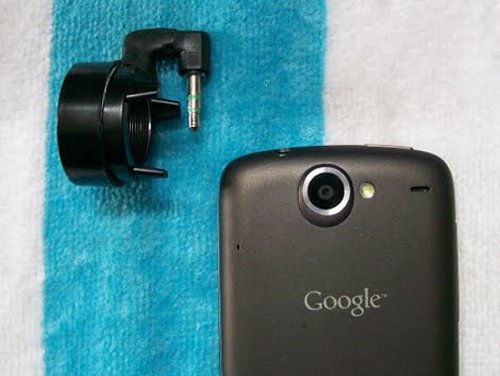 The Nexus One might not take the kind of macro photos that your DSLR is capable of, but that doesn't mean you can't still take good macro shots with a little bit of DIY elbow grease. Check out this handy macro lens attachment for the Nexus One.
The lens comes from a pair of mini binoculars, and is fastened to a mounting bracket using epoxy putty. You'll notice the 3.5mm male plug, which holds the lens securely in place and also keeps it removable.

It's a great design.
DIY, hack, Macro Lens, Nexus One