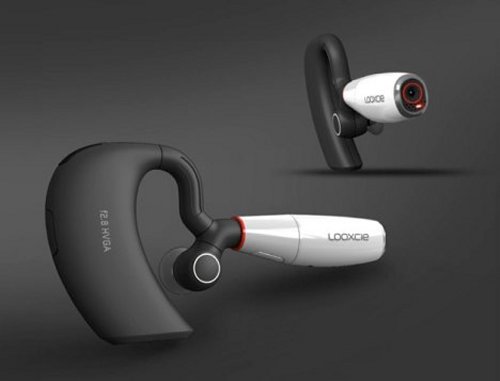 If you shoot and share a ton of video clips of your life, then check out the Looxcie wearable camcorder. The device will be available on Amazon starting this Wednesday for $199. It allows you to capture videos at 480 x 320 pixel resolution at 15FPS.
The Looxcie can be docked to a user's ear, so that it can see and record what you see, making it a part of you. It will record and store up to 4-hours of video. If you see something interesting, you can hit the "instant clip" button which will save the last 30 seconds of video and package it into a video file which can be shared via Bluetooth to a companion mobile app.

The app is available for Android devices. Windows Mobile, iOS, and BlackBerry versions should be available by the end of the year.
camcorder, Looxcie, wearable