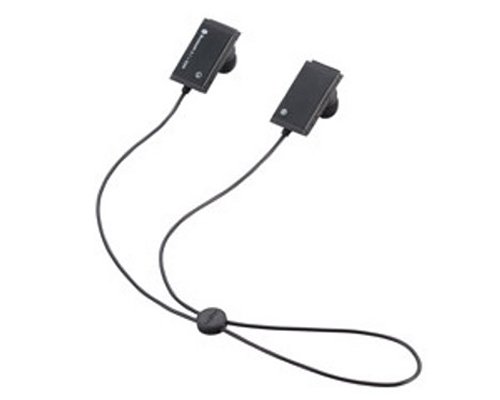 Logitec Japan (not Logitech) has released the world's smallest stereo Bluetooth 2.1+EDR earphones. The LBT-PCHP02 series is designed for PC users, while the LBT-AVHP02 series is designed for your portable audio player needs.
Both have batteries that deliver four hours of playback and measure just 1.3-inches long and 0.23 inches thick. You'll get several earbud sizes included so it should fit you with no problems. These earphones can also support two different Bluetooth sources at the same time, so you'll be able to connect it to your media player and phone.

These have been tested on iOS 4.1 and will support Apple's implementation of AVRCP along with A2DP. They will be released in Japan in October for $54.
Bluetooth, earphones, Logitec, world's smallest