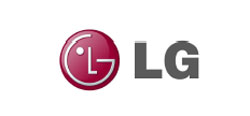 LG is just as happy as it can be today with the announcement that it will be bringing new smartphones to the market in Q4 packing the first dual-core processor for smartphones. That processor is the NVIDIA Tegra 2.
LG is harping on the fact that Tegra 2 in its smartphones will be the world's first dual-core CPU in a mobile device. That dual core CPU will offer two times the speed for web surfing and five times the gaming performance of current processors.
LG will also get to claim a couple industry firsts with the first dual-core CPU and the first ultra low power NVIDA GPU on the smartphone market. Both cores of the Tegra 2 chip run at 1GHz. I wonder what OS the devices will run. If it's Android, these things might be interesting.
LG (PDF)
LG, NVIDIA, Tegra 2