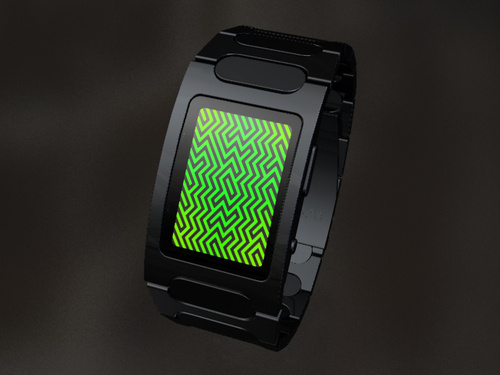 So what time is it? Can you tell from that image? I can't. But if you focus you just might see the time. It's 5:36. With this watch time is read and hidden by an optical illusion. Now I see it. Thanks for hurting my eyes.
If for some reason you can't see it, there's a button on the side that turns off the illusion and displays just the numbers. Pretty cool, even if it is a pain to see.

Just a concept right now.
concept, TokyoFlash, watch