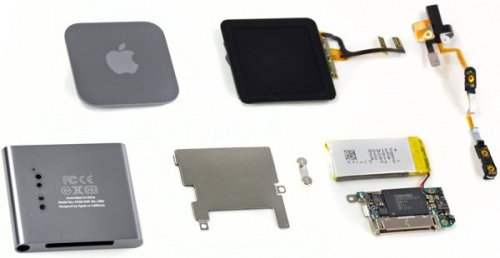 The folks over at iFixit were not going to stop at just disassembling the new iPod touch. Now it is the nano's turn. The 6th-gen device weighs 67 percent of the volume of its predecessor, with a thicker body and an integrated clip on back.
The teardown found that the 2010 nano has its front glass, LCD and touchscreen assembly all fused together. The battery size is 105mAh, which doubles the 2010 shuffle's 51mAh.

This teardown just confirms what we already knew. That the new device feels more like a shuffle with a screen than a miniaturized nano.
dissected, iPod Nano, teardown